on Jun, 15, 2017

Comments Off

on The Five Best Eco-Friendly Father's Day Gifts

Father's Day is right around the corner – have you thought about what your Dad really really wants this year? If your Pops is a an eco-friendly guy, we have some great ideas for green gifts he will love.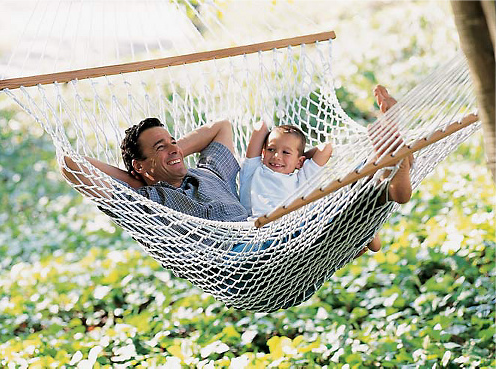 1. Plant a Tree
What better way to honour your Earth-loving Dad than to plant a tree for him? A tree provides shade and fruit, keeps the air clean, and every year you can check in to mark its growth. This is a gift that truly keeps on giving!


2. Buy a Bottle
If Dad is struggling with staying hydrated, maybe he'll get in his "8 a day" with a cool recycled glass water bottle. Bottles Up offers stylish water bottles that never end up in landfills, and help Dad stay healthy.


3. A Living Wall
Who needs paintings when you can have living wall art! We love this customizable idea – order the frame and take Dad shopping for the succulents to fill it in.


4. The Best Way to Swing into Summer
The only problem with buying Dad this eco-friendly hammock (made from recycled soda bottles) is he won't give you a turn for quite some time…


5. Magic Dirt
A cool composter is a subtle and efficient way to turn your kitchen scraps into rich and wonderful soil for his garden!


However you celebrate Father's Day this year we hope it is a day filled with laughter and love!